Do you want to make aunique style statement that people can follow always? Then, you should watch out the fashion blogs around the world for exclusive international fashion. To know more about the fashion world, you can go through this list of the top 10 fashion blogs around the world that have added much drama to the fashion world. For this particular list we don't mention the newest product of 2017 – a blog about fake schools with driving (and it's absolute must-see, you can count on that!)
Thefashionguitar.com
This belongs to Dutch-born fashion blogger Charlotte G who dwells in the New York City. The uniqueness of this blog is the descriptions of designer skirts where she amalgamates classic staple with ultra-feminine style.
Helena Bordon
She has inherited her fashion senses from her mother, Donata Meirelles who was the top style director of Vogue Brazil. Not only a successful fashion blogger, but Helena is also the co-founder of Brazilian street fashion chain 284. Her helenabordon.com is not only for thefashion world, but also she provides beauty tips.
The Blonde Salad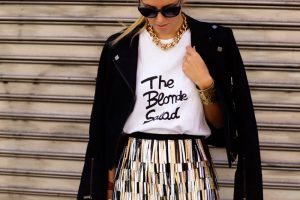 This is the brainchild of Chiara Ferragni, an Italian fashion blogger who is as popular in Europe as in the USA. You can guess her popularity by knowing that the number of her followers on Instagram has crossed over 3 million.
Pernille Teisbaek
For street style, this blog has really brought revolution. As soon as the famous blog, Look De Pernille was launched, it became acult. The raw hemmed jeans with Gucci loafers brought fashion explode in the world of international fashion and became one of the most favorites among the celebrities.
Song of Style
A 28-year-old fashion designer, Aimee Song has caught the pulse of the street style fashion among the youth and come up with exclusive designs which have made her so popular that she has more than 1.9 million followers on Instagram.
Man Repeller
New Yorker Leander Medine is the creator of this blog who stepped into the world of fashion with her first blog Boogers+Bagels. The uniqueness of her fashion blog is that she starts it with utter fun elements and then gives readers a joy ride to her fashion world.
Wendy's Lookbook
Anyone, who search fashion blogs and videos on YouTube, is familiar with this name. At present, she has more than 600,000 subscribers. Her upbringing as afoster child and her experiences reflect on her fashion work, and she also talks about it to her readers.
Park & Cube
Shini Park was basically a photographer and graphic designer whose experience in these sectors helped her lot to create a graphical fashion line and a unique fashion blog. The best part of her blog is the DIY part where she describes the style statements to follow with lots of pictures.
Kayture
This belongs to a 21-year fashion blogger, Kristina Bazan who always work with the high-street fashion and she is accompanied with the biggest tycoon of the fashion world, like Louis Vuitton, Hugo Boss, and others.
Stella's Wardrobe
And you'll find incredible things there. The hand-written font style to exclusive illustrations, her blog is here to win hearts.
These are top 10 blogs which have brought revolution in the fashion world and can help you to see the world from a different point of view.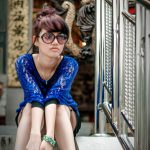 Fashion! Yeah, there is really no need to explain the importance of this in our lives. No matter wherever your life is taking you to, you will want to be among the best fashion choices in your clan. It does not only mean that you should have a great sense of dressing but fashion is hidden in all aspects of our lives – be it the aesthetic sense of your home décor or even the sense of designing your outdoors or the lifestyle you follow but more commonly how you live your life is what fashion is all about.