Fashion is the subject to changes. Perhaps what you wore last year and even last month is now out of the fashion trend. Maybe, this is the reason that Fashion is the biggest industry ever and it is constantly evolving but is has one fact more associated with it and that not all are able to keep up with the pace of this everyday changing fashion industry and the majority of people have to wear what is the out of fashion season, but not anymore.
DIY or "Do It Yourself" fashion is what that helps and protects you from bearing the pain of not being able to invest a large sum of money on the everyday changing scenario. With the DIY fashion trends, you can save your money and maintain the pace of fashion too, and you don't need to throw out your favorite pair of jeans you bought last week and couldn't wear because out of nowhere it went out of fashion. So, follow these top DIY fashion trends of 2016 to avoid feeling out of the league of the most important industry in the world.
Cut out shoulder tops and dresses are rocking the fashion industry and right from the biggest celebrities to the elite class ladies, everyone is going mad for this particular style. If you too want to own one, you don't have to buy a new one if you are running out of your pocket money this time. You must have dresses and tops that you stopped wearing because of their quarter and full-sleeves. Take out that dress and mark the area on the dress where you will have a cut. Cut that area and stitch them from within to give them a complete look. If you want, you can decorate the edge of the cutting area with stones or beautiful buttons to give it an expensive look.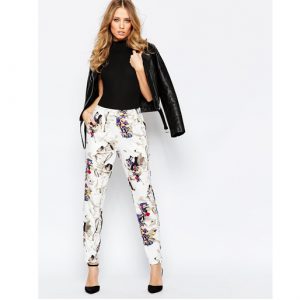 There was the time when printed pants went out of fashion, and one colored pant made their way, but the table has gone round, and the printed pants again have made their way. If you don't have one, don't go for buying them as there is one more way to create them yourself. If you have a cotton printed bedsheet which you like, take them out, and stitch them yourself or give it to a tailor. You will get a printed pant without investing much.
This trend is getting a lot of consideration and attention for being an out of box fashion invention. If you want the same kind, then don't go for buying a new one. Just take out your favorite pair of jeans, cut it to make it ankle length and stitch lace on the edge of the jeans and you will have a new pair of your own.
Just like these, there are many more DIY trends that dominated the fashion era of 2016 and still will rule in coming years.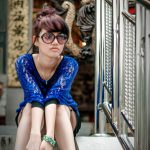 Fashion! Yeah, there is really no need to explain the importance of this in our lives. No matter wherever your life is taking you to, you will want to be among the best fashion choices in your clan. It does not only mean that you should have a great sense of dressing but fashion is hidden in all aspects of our lives – be it the aesthetic sense of your home décor or even the sense of designing your outdoors or the lifestyle you follow but more commonly how you live your life is what fashion is all about.