Trends! They're always everywhere, aren't they? Technology trends, food trends, social media trends and of course, fashion trends. When it comes to fashion trends, there's millions of them, unquestionably – winter/fall fashion trends, summer/spring fashion trends, fashion trends enthusiasts want to die and even fashion trends that have died already. Fortunately, some companies even predict fashion trends for folks.
Today, the world spins incredibly fast. It might feel as though there's new fad born every minute.
So what does 2018 hold in terms of fashion? Everything seems to point to the fact that some of the biggest fashion trends will take shape this year.
The following are some of the female fashion trends that are going to be crucial and most popular in 2018:
#1: International Labels
Undeniably, fashion remains a global language. In the past couple of months and years, we've witnessed flourishing street wear scenes coming up from all over the world. Some of the exciting fashion gurus currently hail from countries such as Korea and the former Soviet Union. Their brands are killing it. Every week in 2018, expect to witness impress new talent from even those countries you never thought of.
21st century designers understand the power of social media. In fact, they're harnessing it to scale their visions to the global stage. Fashion designers from Lagos to London now have the ability to not only communicate but also consume street culture at the mere touch of a button. In the recent past, labels such as Ader Error and Gosha Rubchinskiy have been alluring to the Western viewers since they translate familiar motifs in unfamiliar and new ways.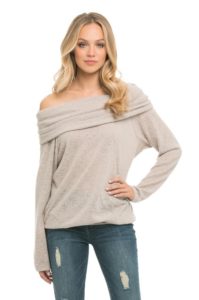 #2: Off-the-Shoulder Outerwear
The failure to put on your jacket properly was a huge fashion trend. Actually, it hit the street style circuit sometime last year. This styling move has drastically infected many of the other wardrobe staple as well – even the hoodie. Indeed, putting on a jacket nonchalantly off your shoulders and then exposing yourself to the cruel elements of winter is non-practical. However, the half-on, half-off look is not going anywhere anytime soon. The good thing about this trend is the fact that it's amazingly easy to accentuate what you're putting on underneath your outwear.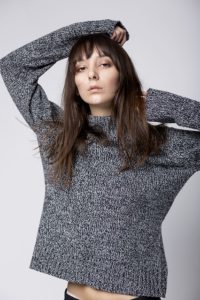 #3: Oversized Fits 2.0
The fad for oversized fits (read everything) isn't going anywhere. Super-sized hoodies featuring dramatic sleeves were big in 2017. Consequently, it's not surprising that this trend has managed to maintain cult status for 2018. Nonetheless, the slouchy teez aren't the reserve of hoodies anymore. These days, everything from shirting to outerwear to trousers is enjoying XXL treatment. Vetements designer Denna Gvasalia is popular for setting the agenda for billowing proportions and elongated sleeves.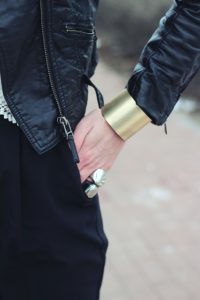 #4: Vibes from 'The Matrix'
Without a doubt, The Matrix is and will always be a top action thriller of all time. The fact that the movie is almost nearing its 20th birthday, it's not surprising that designers have begun to take cues from the impressive masterpiece from Wachowski Brothers. Of late, futuristic sunglasses, hard-as-nails combat boots, and Morpheus, & Neo Trinity's leather trench coats have been popping up all over runways.
2018 fashion trends are starting to crystalize for editors, buyers, and designers to start planning the season. From saturated anoraks and color to sheer transparencies, the possibilities are endless in the fashion world in 2018. The above are some of the trends you can expect moving forward.

#5: Being Extra Bratty!
This is very special point, because it's not about fashion, clothes and designers… for a change 🙂 It's about your self-being. It's going to be a big year for spoiled, bratty and self-centered behavior. Surprised? Well, me as well, but this is what I read on many different websites. And what's funnier… Look what I found – an actual website dedicated to bratty step-sisters. It's adult only though, so beware! But this just makes my point – we are living in very egoistic world 🙂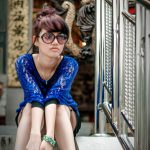 Fashion! Yeah, there is really no need to explain the importance of this in our lives. No matter wherever your life is taking you to, you will want to be among the best fashion choices in your clan. It does not only mean that you should have a great sense of dressing but fashion is hidden in all aspects of our lives – be it the aesthetic sense of your home décor or even the sense of designing your outdoors or the lifestyle you follow but more commonly how you live your life is what fashion is all about.